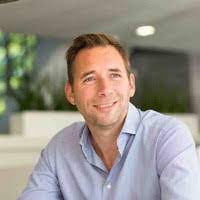 Which aspects of your job give you the most energy?
My management drives profile is mostly orange, which means I'm result-oriented. I get a lot of energy when goals are achieved. Nowadays, this is not so much about my own personal goals or personal recognition anymore, but more about the results of the team. Seeing the team making progress, reaching goals, and making impact. When they do that, when the team is able to change the status quo, and when they get the recognition for it by other departments in the company, that gives me the most energy. Secondly, when I see team members grow in their roles, whether it is a new joiner, junior marketeer or a senior, when you see people are making progress, that's very rewarding. It's all about creating a kick-ass team.
Which key success factors contributed to your career?
As a Marketing Leader, I think one of the main things that has helped me to lead and make impact across the organization, is my ability to connect the dots between sales, marketing, product marketing, enablement. Basically, understanding that whole machine, the full go-to-market. I never treat marketing as a silo, it just doesn't work. It is about creating one unified field team, in which sales, marketing, ops collaborate towards the same goals and shared initiatives. Especially in B2B.  When you understand that, you can make a lot of impact.
Secondly, another key success factor, is to make sure you hire the right talent and to hire them at the right time. If I look back, there have been times in my career, I could have built out the team sooner, to break from the status quo.
How did your management style change throughout your career?
In the early days I was either trying to contribute or solve too much myself. My style was to lead by example. Nowadays, it is much more about coaching.
Over time my style evolved to include a much greater focus on the human-connect. I feel like this is a style that fits me, but it also became clear to me that this is much appreciated and gets the best result for people and the company. Investing in each other and the team.
I'm fortunate to work with professionals, that have a drive and ambition. You can help them, but you don't need to tell them what to do. It's all too important to maintain the human-connect. Understanding what's going on, not only about the projects. Don't get me wrong, I can be very peculiar and precise about projects, I like to know the details (just ask my team :-). But it's equally important to understand if someone is still in the right space.
My leadership towards C-level, or other disciplines, was once described as confidently humble. I recognize myself in that statement as I'm not extremely competitive, I am pretty modest, but I will stand my ground and am opinionated.
Which challenges is Backbase currently facing?
The scaling challenge! We grew from 900 to 1800 people in one year, doubling all the teams basically. That means that on many occasions everything is new for everybody, that can be challenging. Especially when it comes to efficiency. When a lot of people are new it can be quite hard to get things done as a team. Everybody is still figuring out what their remit is, how things operate. So sometimes you wish you could go faster.
We now have 40 to 50 people in marketing. A team that is 3 times bigger, doesn't mean it is 3 times faster. Sometimes even slower because people are new and have to learn. But that is all right. There's a big uplift in quality and impact we make as a team.
How do you find the balance between your working and private life?
To me the right balance is when you stay healthy and in good spirits. That is not determined the balance in hours work vs. private, it is more about the energy put in and energy you get back. That needs to be in balance.
In the beginning of covid and particularly the first lockdown, this was very challenging to be honest. Kids with home-schooling, the distraction, no proper set up for working at home and home-schooling. That was tough. The balance was off. Mainly the energy was off, too much in, too little out.
Generally speaking,  I've seen that the mid-career period (new managers, with young children) can be a tough phase as well.
A key learning is to have the ability to take a bit of distance from work stuff. That is not easy. In my experience marketeers are very committed and very responsible. It is not always easy to let go of work and thoughts of work. Personally, I find that staying active, doing sports is super important.  That brings a lot of energy and basically mental power.
What do you look at when you hire new employees?
DNA for sure! Is there a real fit, personality and culture wise? Is this person going to be happy in this company and in this journey he/she is about to embark on? You can find a candidate that matches 100% of the skills, but with the wrong DNA it wouldn't work. Because what if things evolve and the job changes 30%, would this person still be happy and deliver their best work? If you find someone with 50-70% of the necessary skills and a solid match on DNA, that is who I would hire. That is the person that would overcome challenges over time and grow.
What is your piece of advice to young marketeers?
I am very impressed about the talent. There are so many talented young people, who are very hungry. My advice to them is to invest in their personal leadership and soft skills, specifically in communication, the ability to bring a message across. That is crucial. It is not just what you do, it is how you do it and how you take others on the journey with you. Invest in your internal network and in your own communication. If you have 100% to give, don't all spend it on the task itself, invest sufficient time in sharing the project with others, getting input, feedback and sharing results