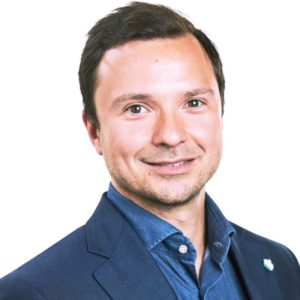 Which aspects of your current job give you the most energy?
Above all, working with my team and growing and making progress as a team. On the one hand, I like to think about strategic or organizational questions like: "How do we as a company organize ourselves to be best-in-class partners for our customers?". On the other hand, the personal part inspires me. To make sure that people fit their role, that they are happy and somewhere where they can develop themselves.
This involves coaching, making sure that my team has the resources to succeed in their particular role, being honest and sometimes taking tough decisions. For example, if someone is in a particular role but it's not the right role for the person itself, I try to coach someone towards a role that personally fits them better. This is much more sustainable in the long run.
What are the main factors that contribute to your own success as a professional?
Drive and energy; always pushing for more. I like to directly challenge myself and others. I always strive to learn and develop myself and the same goes for the team: I am thinking about how to become a stronger team or organization. I think I'm quite self-aware, also about my pitfalls.
Which mistakes did you make along the way?
When I started as a manager, I just assumed that everybody would prefer to be managed the way I liked to be managed. I really like to have autonomy, to be given a general direction and then go hard. When I started managing a team, I found out quite quickly that some people would like some more support or advice and I had to change my managing style. I saw people failing and realized that I probably gave them too much freedom and not enough support. Then I realized different people want a different approach.